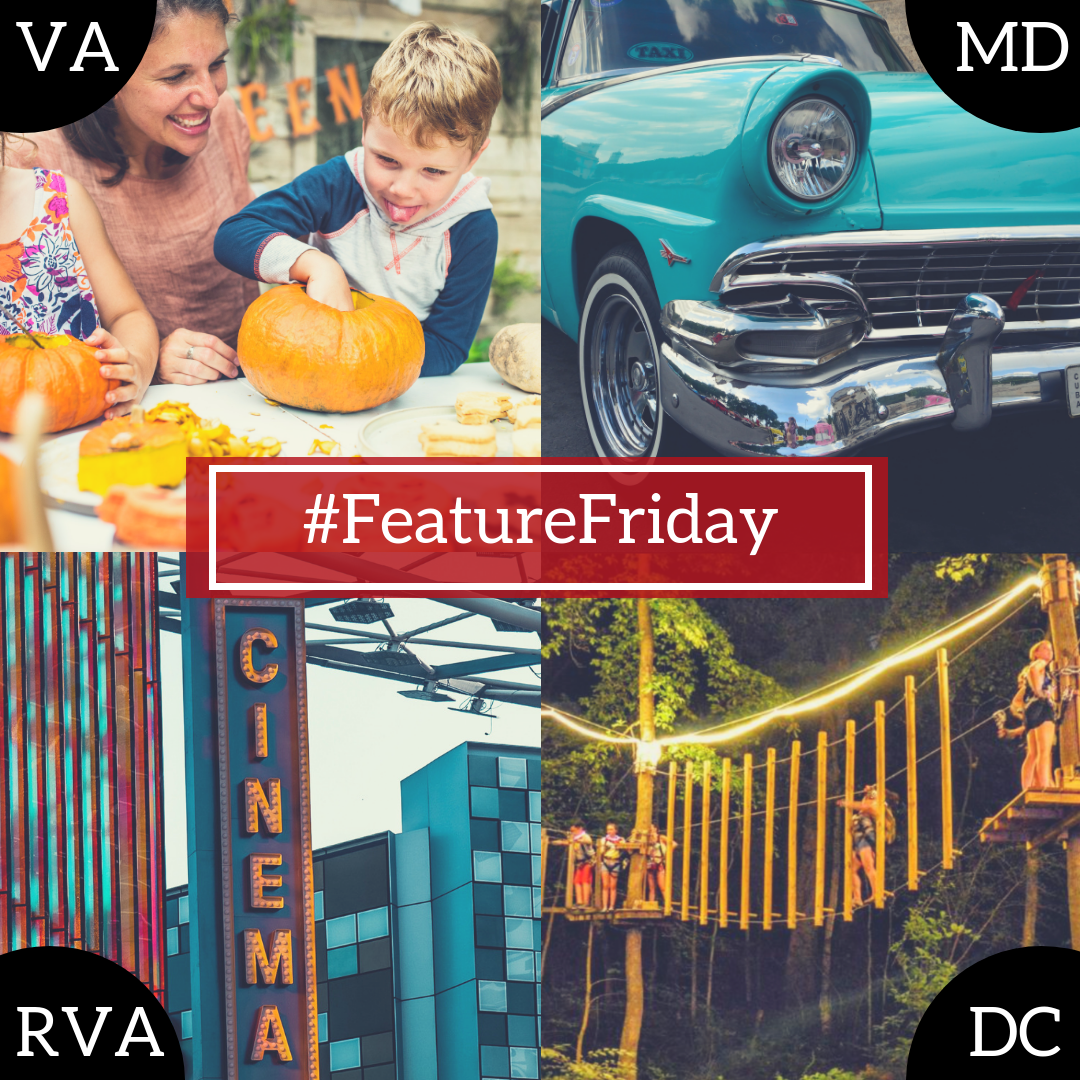 Find out what is going on around the area #FeatureFriday
VA– Join us for the Dulles South Fall Festival Saturday, October 20th from 12-4pm at Dulles South Recreation and Community Center. There will be games, prizes, pumpkins, food trucks and live music. Entry is $10 in advance, $13 at the gate. You may sign up online using the activity code 105778. Call 571-258-3456 for more information.
MD- Rockville Antique & Classic Car Show. Join us on Saturday, October 20, 2018, from 11 a.m. – 3:30 p.m. as the grounds of Glenview Mansion transform when more than 500 antique and classic automobiles go on display.
RVA– Sunday at 2 PM – 4 PM The Byrd Theatre & Foundation located at
2908 W Cary St, Richmond, Virginia 23221. The theatre will be getting ready for Halloween by screening the 1960 classic Psycho by Alfred Hitchcock.
DC– Get ready for an adult take over at Sandy Spring Adventure Park.
Fly around the treetops, zip between platforms, and explore illuminated trails. Fray is taking you on a kid-free aerial expedition deep in the woods. Featuring live music, hundreds of challenges, over a dozen trails, and more disco lighting than a Beegees stadium tour. $35/per person, 18+ Event, Tomorrow at 6 PM – 8 PM at DC Fray
951 V St NE, Washington, District of Columbia 20018