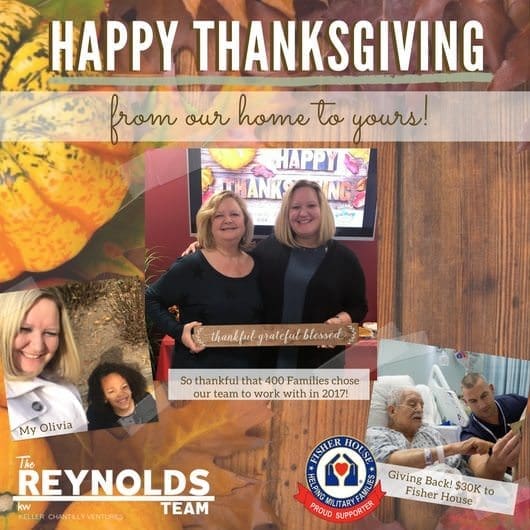 This year has been somewhat of a roller coaster of emotions, both good and bad ones.  I can't help but sit here with so much gratitude as we celebrate Thanksgiving. There are a few things that I am SO thankful for! 
1. I am SO thankful to live in an area where we have access to some of the best doctors! My oldest daughter, Olivia, was diagnosed with a rare condition that leads to childhood hearing loss.  For many months this year I was full of worry, but what I was reminded of is how amazing our area and our local medical system is.  We were able to meet with the BEST of the BEST doctors, and for that I am SO thankful! 
2. My amazing team! This year has been the highest growth year we have ever had and it is because of their hard work – I don't just have good people on our team, I truly have AMAZING people that care! We are a group of normal people that have come together to achieve extra-ordinary things, and this year, we have done that! We have been able to help 400 AWESOME families, and in return we have been able to give back to so many worthy causes, included $30,000 to the Fisher House Foundation! 
3. Our Forever Clients – There were 400 families that had to make a pretty big decision this year, and that was which realtor and real estate team to work with! I never take this lightly, and I sit here feeling so thankful that these 400 families chose our team to work with and have now been part of the special group of The Reynolds Team Forever Client family! Thank you for trusting us, and thank you for making the choice to work with our team. Because of you, we have been able to change MANY lives this year, and you didn't just choose a realtor, you chose to impact lives WITH US – so THANK YOU!

Please take time to enjoy your family, hold them tight, and show gratitude for the many things we have been blessed with. Happy Thanksgiving! 
Love,

Debbie Reynolds & Sarah Reynolds Oji