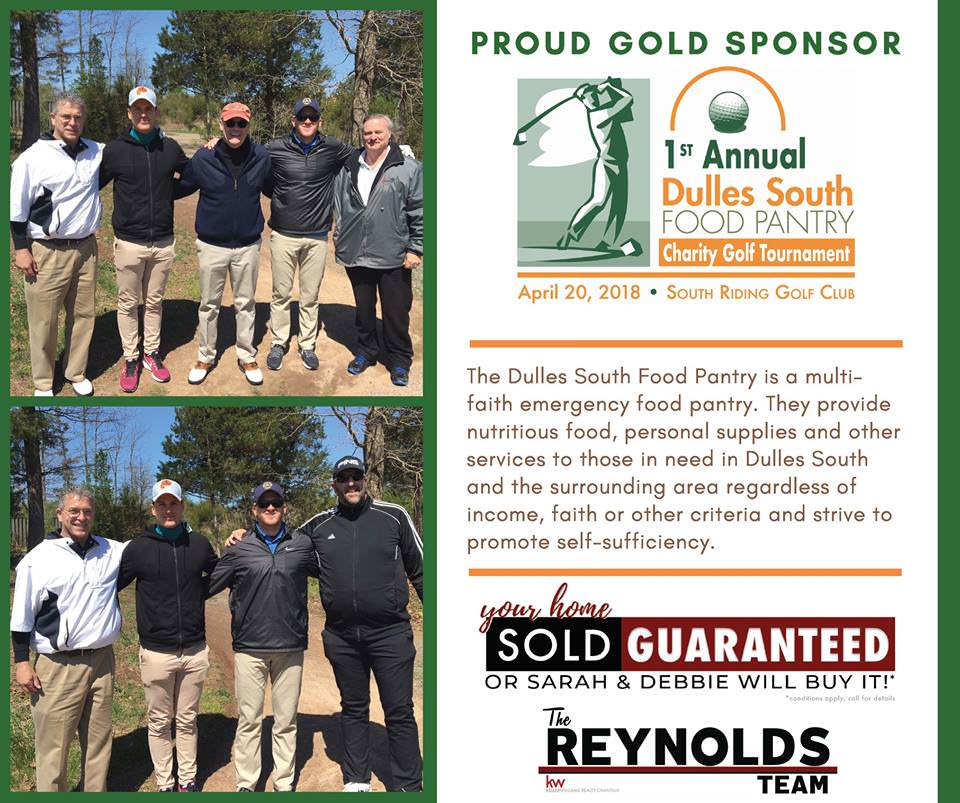 Had our Fantastic 4 agents, Tim Tieff, John Hutchinson, Jovan Ruzic and John Flynn represent The Reynolds Team as they played at this morning's First Annual Dulles South Food Pantry Golf Tournament. They even got to play with Redskin players, Dustin Hopkins and Sam Irwin-Hill! 
?
Let us know if your nonprofit organization are in need of sponsorships. We're here to serve! 
?
—
The Dulles South Food Pantry is a multi-faith emergency food pantry. They provide nutritious food, per
sonal supplies and other services to those in need in Dulles South and the surrounding area regardless of income, faith or other criteria and strive to promote self-sufficiency. For more info on how you can help visit

?
https://dsfp.org/