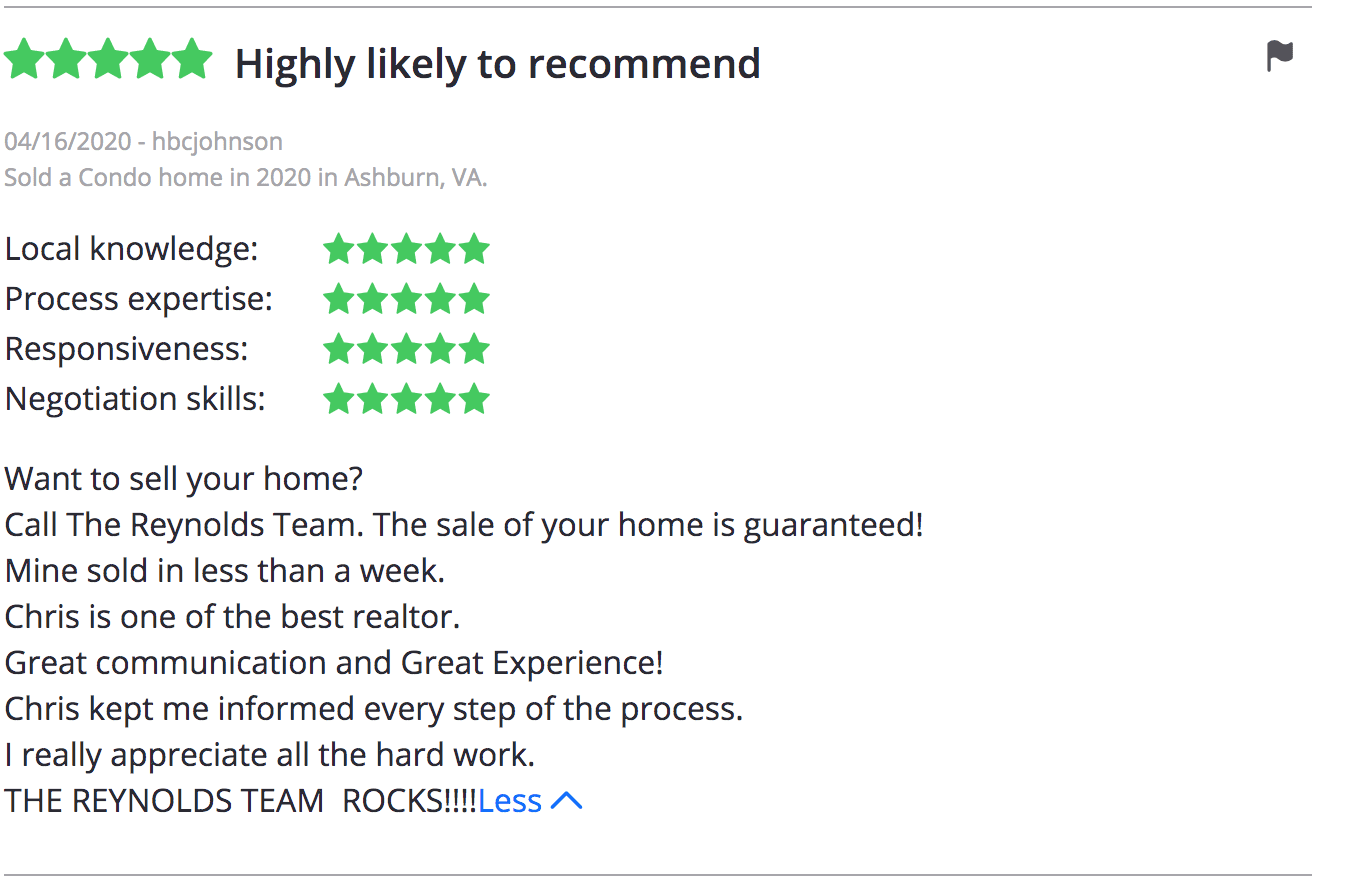 Just as recent client, Henrietta, puts it, your home is GUARANTEED to sell with The Reynolds Team! We are so confident that we can sell your home in the agreed-upon time frame, that we'll buy it if we can't! But luckily for Henrietta, and so many of our clients, we helped get her home SOLD in just 1 WEEK. With our consistent communication, proven marketing strategies, and expert knowledge of the Real Estate market, we set our clients up for success.
Sell Faster! Selling a home can be so stressful, especially when your home sits on the market. We sell our listings three times faster, which reduces stress for our clients and gets more money in their pockets. Curious about how quickly your home could sell? Call Us at 703-297-4251.
—
Sell Your Home Virtually GUARANTEED or We'll Buy It!* No Need to Leave the House, No Showings, Everything done 100% Virtually. Give us a call at 703-297-4251 or click HERE for more information.